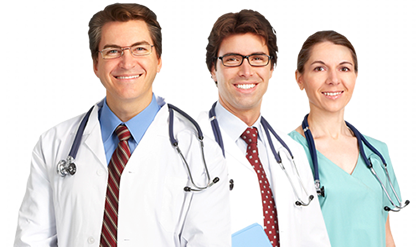 The iNtelligent Billing Choice For Physicians
- Click for the LATEST NEWS at iNtelli-Bill
Medical Billing Services and Practice Management Systems
iNtelli-Bill provides you a Highly Skilled Medical Billing Staff relieving you from the tedious and time consuming back office duties required to successfully complete the revenue cycle for your practice. Our expertise is physicians medical billing and no one does it better. We absolutely can increase your bottom line and at times quite dramatically.
Outsource your medical billing to iNtelli-Bill and collect every dollar your practice deserves. Now you can use the time you save not chasing payments to focus on what you do best... Taking care of your patients!!!
iNtelli-Bill provides professional Medical Billing Services with Practice Management Solutions to Physicians in General Practice, Primary Care, Pediatrics, Neurology, Urology, Cardiology, Psychiatry, Pain Management, Anesthesiology, Surgeons and many others can benefit from our services.
STOP!
OFFICE MANAGER HEADACHES of...
...erratic or lost revenue due to sick days or vacationing staff
...hiring, training, and paying a billing staff
...re-training staff because of turnover
STOP!
WASTING VALUABLE TIME...
...trying to get all of your claims paid in a quick and timely manner
...struggling with the ever changing payer requirements
...fighting claim rejections and spending hours on hold with insurance companies to follow up on claim denials
START!
USING iNtelli-Bill and...
...reduce stress and frustration
...increase your bottom line
...create a steady income for your practice
...keep the doctor happy!!!
START!
USING iNtelli-Bill and INCREASE REVENUE with...
...30+ years of hard-earned knowledge in the medical billing industry
...the use of our proprietary and highly "iNtelligent" software, iNtelli-Bill™
...consistent, daily claim filing
... multiple billers/coders reviewing each claim for accuracy before it is sent to the payer
...TRANSPARENCY - Review any account at any time - Run reports whenever YOU want - See what we're doing without having to pick up the phone and speak to anyone...
Why Choose iNtelli-Bill »
FAQs »
Practice Management