Why you should use iNtelli-Bill?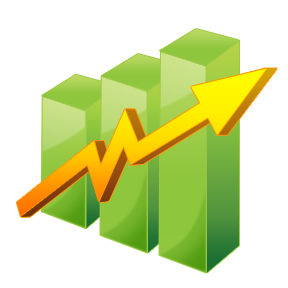 Because we can Dramatically Boost Your Bottom Line
Using our office procedures combined with 30+ years of experience and a highly skilled billing staff, we can absolutely improve your bottom line. We're here to solve your problems and increasing your revenue is our priority.
While other billing services overuse the cliche, "if you don't get paid, we don't get paid", or some other derivative, we work your accounts hard regardless of our fee structure, because doing it right is what we're about. We want you to get every dollar you worked hard for.
iNtelli-Bill offers you choices
Flat rate per claim as well as percentage based options are available to suit any practices needs. Whether you choose to do your billing in-house, or outsource your billing to us, rest assured your office will receive top notch service and support, always. If your circumstances or needs change, we're adaptable and can change with you.
Because we provide Multiple Biller/Coders working your account
No matter the size of your practice (Single Doctor or a large Multi-Doctor & Multi-Location practice)
There is a minimum of two billing and coding specialist assigned to your account.
Every claim is reviewed first by our iNtelligent software and then a minimum of two billing and coding specialist review them for accuracy before it is ever filed to the payer.
There is never an issue with absences due to illness or vacations because more than one person is fully involved with your account at all times. The work never stops on your account and your revenue cycle is always steady.
Because we have a 99.3% acceptance on initial claims
We are proven to be the best at filing claims correctly the first time with a 99.3% acceptance rate for initial claims. This is an astonishing accomplishment according to our clearing house. The National average for rejection of initial claims is approximately 3.5%. Compare that to our average at 0.73%.
Because we provide a powerful Practice Management System (FREE Option)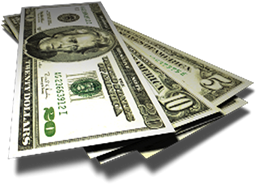 Utilizing our Practice Management System in conjunction with the Billing Service is simply the best way to increase revenue at your practice. Your staff will use the PM System to control your finances and perform front office tasks such as Patient Check-in, Patient Registration, Patient Inquiry, Appointment Scheduling, Resource Scheduling, Insurance Eligibility Verification, Encounter Forms, Verification Sheets, Receipts, and the list goes on...
iNTELLI-BILL will work seamlessly with your front office staff on the same data that you access so nothing falls through the cracks.
There is a private and secure messaging system included as well to keep our billers and your staff all on the same page. We're like your extended office and it can't be more streamlined...
When you use our PM System you also gain 100% TRANSPARENCY to our work. All of your financial data is available with just a few keystrokes and you can check the status of our work in real time.
Using this powerful Practice Management System as intended not only makes your office run more efficiently, but it can reduce some of the cost involved while outsourcing your billing.
Please Note: This PM System is not just a fuzzy toy with limited features to grab your attention like you may have found in your EMR. This is the same FULL FEATURED, POWERFUL, and HIGHLY RESPECTED program we sell to our stand alone clients.